Latest Signature Homes Project Underway
Posted on
We're delighted to break ground on our latest Signature Homes project in Alness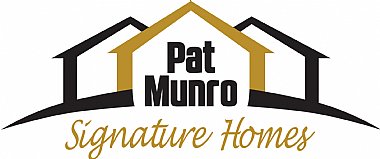 It's great to see the excavation is well under way (despite the weather) for the first of 3 properties to be built on a small development in Alness.
Breaking ground at The Cuillins is the culmination of a challenging planning, site investigation and warrant process, expertly handled by our team here at Pat Munro Signature Homes and our clients are very excited to see their plot being transformed from unused scrub land into a busy building site.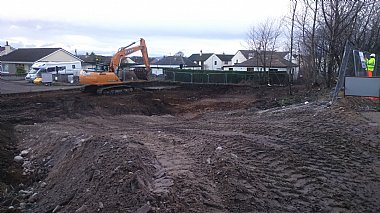 Let Pat Munro Signature homes take care of your project from start to finish, taking the stress from you every step of the way. If you have your own land or are looking for something a bit different on selected plots within our developments, either choose one of Signature House Types or let us help with your bespoke design. Let us liaise with planning officers, arrange site investigation and drainage assessments, take care of all necessary reports for issue of your building warrant and then help you with those all important finishing touches to allow us to build your dream home for you. You may already have your own architects design with planning consent and building warrant already in place? If so we can give you a competitive quote to bring your dream home to life. Contact us for more information.